Raksha Bandhan Special Dresses: Celebrate the Bond in Style
Traditional Dresses for Raksha Bandhan
The festival celebrating the bond and love between brother and sister is just around the corner. Yes, we're talking about the Rakshabandhan! Raksha Bandhan represents siblings ' underlying love and unwavering care for each other. However, just like choosing the perfect rakhi for your brother, choosing the perfect elegant outfits for Raksha Bandhan is also exciting yet happy for all fashion lovers. Isn't it?
As you're in the middle of the preparation to celebrate the festive season, dressing to look elegant is kind of significant. So, how would you like to dress up to the stylish Raksha Bandhan? If tradition is your specialty, look at the beautiful spread of Raksha Bandhan Traditional Dresses and pick the one that suits your favorite and personal style.
Chic Salwar Suit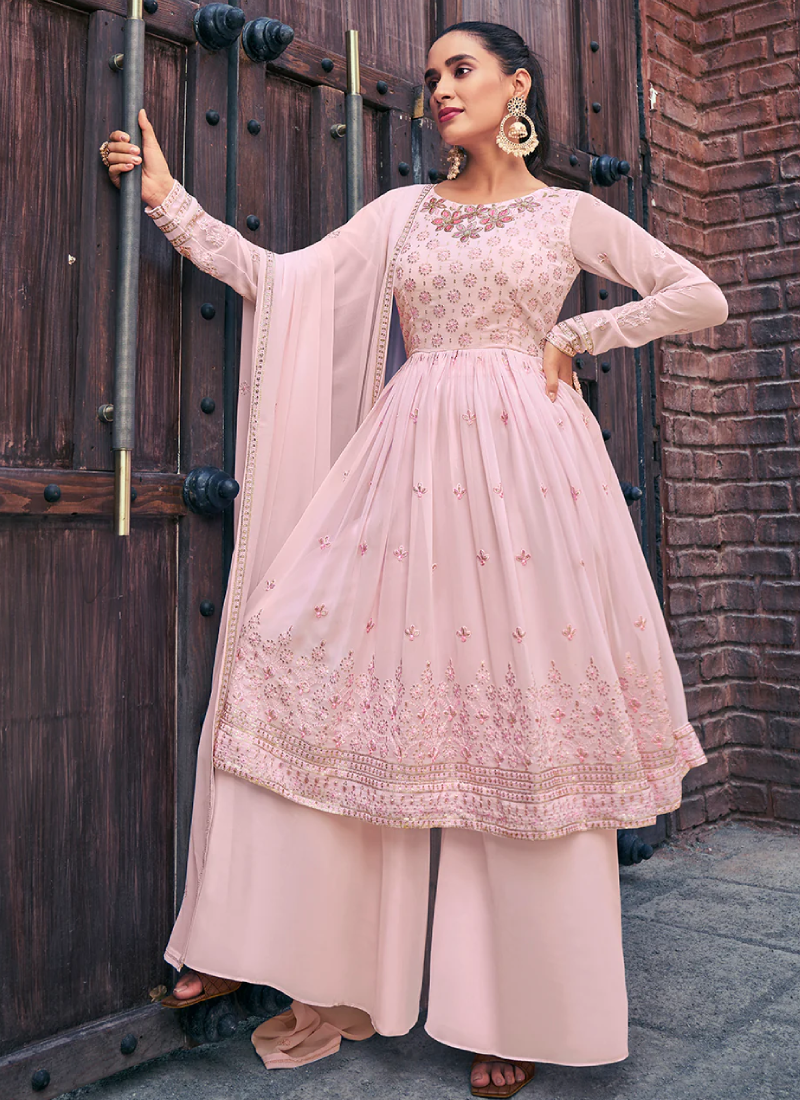 Salwar kameez is a versatile outfit that offers both comfort and style. Choose a well-fitted kameez( top) with engaging necklines or sleeve designs. Match it with a contrasting salwar( loose pants) or choose for a stylish palazzo or cigarette pants for a contemporary twist. Don't shy down from experimenting with prints and colors to produce a statement look. Complete the Raksha Bandhan outfit with traditional juttis or sandals and minimalistic jewelry for a stylish look.
Get Traditional with Ethnic Gowns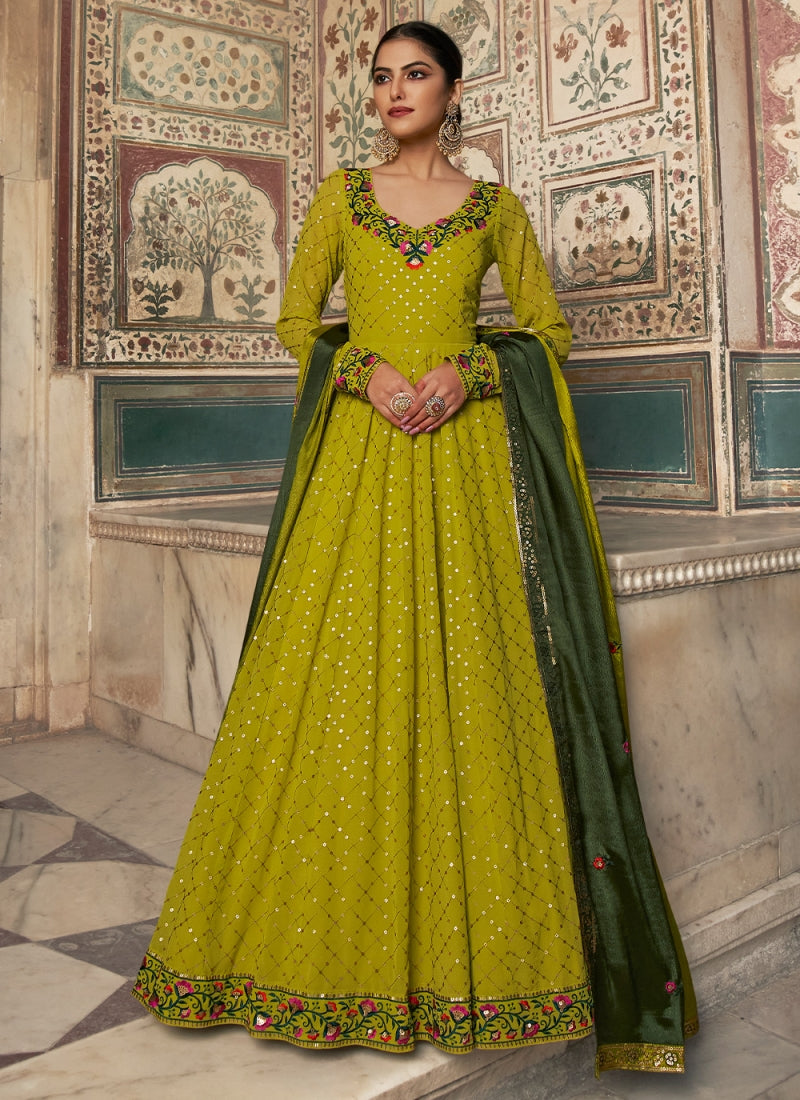 Ethnical gowns are the best outfit ideas for Raksha Bandhan, these are very much in trend and make you look classic. Carrying a floor-length gown or maybe a nude shade rayon or georgette gown would be the best idea for this Raksha Bandhan.
Slay in Sharara Suits
Sharara salwar suit have taken over the market right now, everyone has at least one sharara in their wardrobe. However, also go get one for yourself this Raksha Bandhan, If not. Simple Dresses for Raksha Bandhan are stylish and easy to move, they make you look more attract as well as it has a lot of other benefits too like they're quite comfy and much more.
Go Ethnic With an Anarkali Suit
Anarkali suits and straight-cut ethnic suits are occasions the stylish and most popular options as the traditional dress for Raksha Bandhan. These dresses can add bottomless fineness and a traditional sense to the festivity. Anarkalis are considered one of the stylish Raksha Bandhan special dresses. Pick an Anarkali dress with embroidery or some kind of floral print on it. Make sure you choose one that isn't too long for your height as rakhi comes in the monsoon season, and you don't want your special attire spoiled. Go for lighter and brighter colors as Rakhi is generally a daytime celebration. Our collection of designer suits for Raksha Bandhan is one to get your hands on.
Indo-Western Ensemble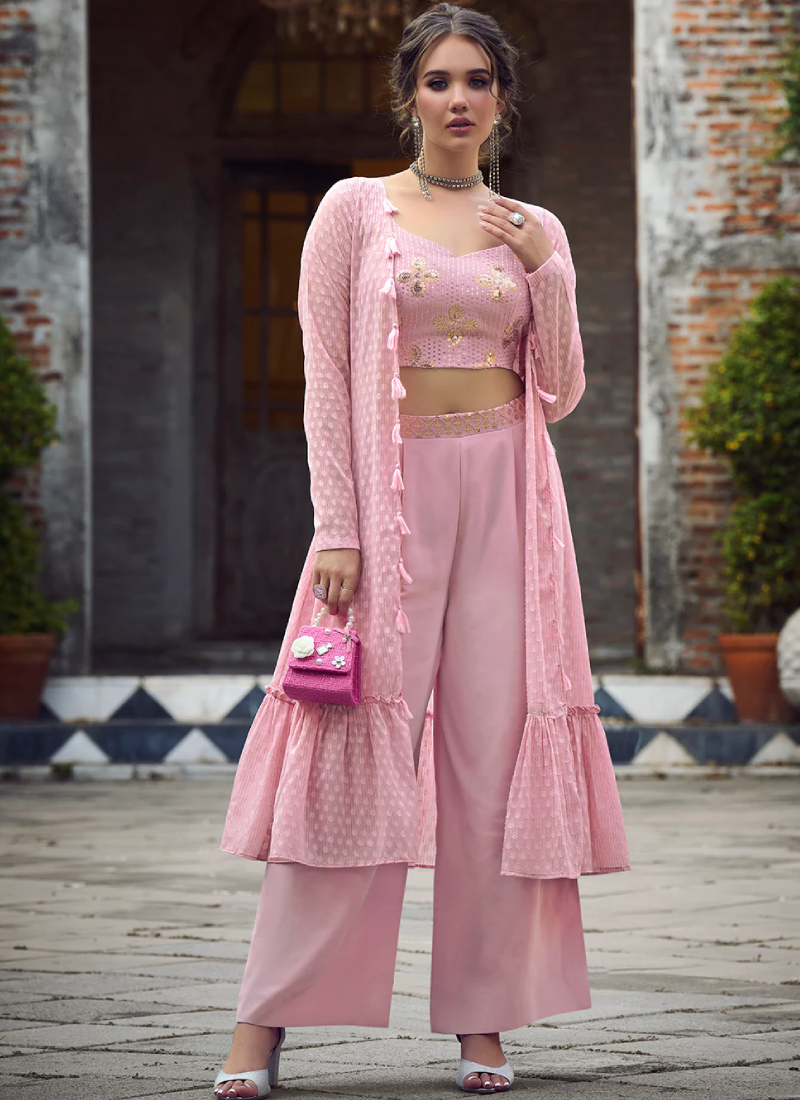 For a fusion of Indian and Western elements, consider an indo-western dress for Raksha Bandhan. You can pair a crop top with a long flowy palazzo, or team up a traditional kurta with a pair of jeans. Experiment with different fabrics, prints, and silhouettes to discover a combination that suits your fashion. Accessorize with heavy earrings, a statement belt, or a scarf to add an extra edge to your group.
Elegant Kurta-Pant/palazzo Set
Kameez with pants or kurta palazzos are so much in trend these days. While you choose Raksha Bandhan outfits to try in 2023, you should keep the combo of kurta palazzos or pants at the top of your list. These types of dresses are comfortable to wear, easy to carry as well as suit all body types. Carrying a mauve colored or maybe a red or green colored kurta- pant would be a great idea.
Floral Lehenga Choli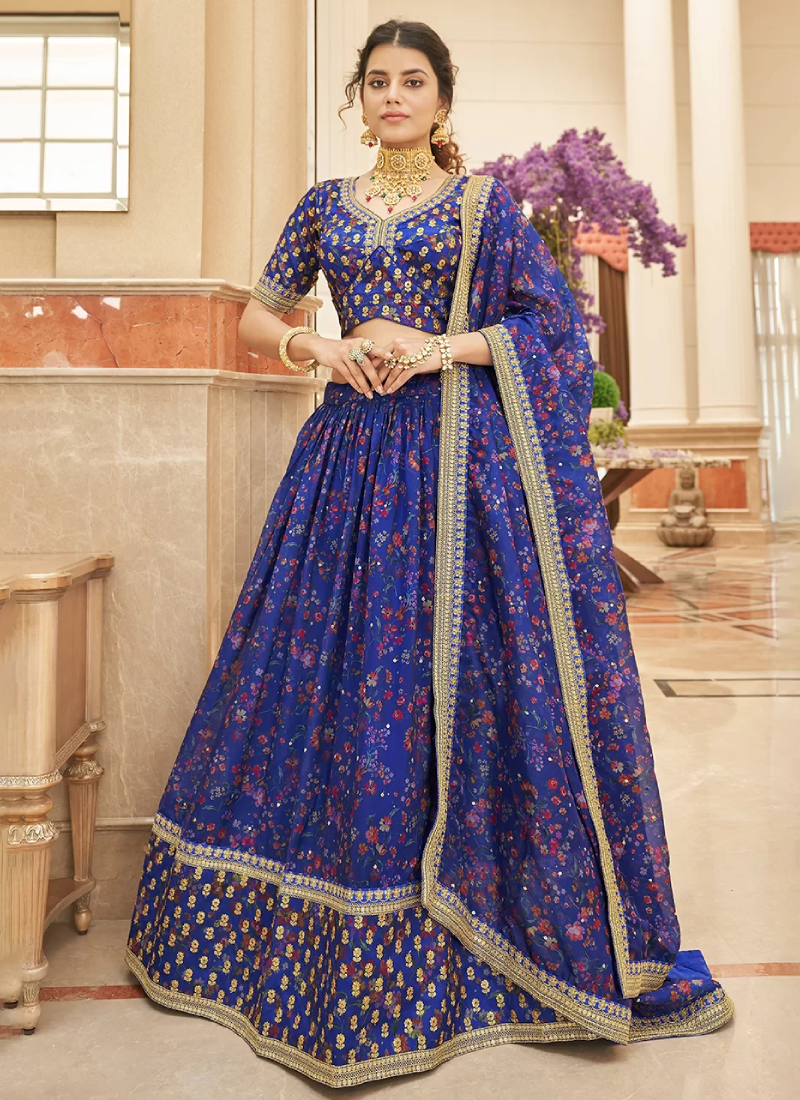 Flower is the most sparkling detail for a festival like Raksha Bandhan. A printed floral lehenga choli is a lively chosen for a day when meeting and socializing are at their top. This traditional dress for Raksha Bandhan is great in case you are going to a formal kind of celebration. While you stick to printed subtleties for the day, supplement your comfort positions with the correct textures! Flowing silks, georgette, and cotton are the elegant textures to go for.
Classic Saree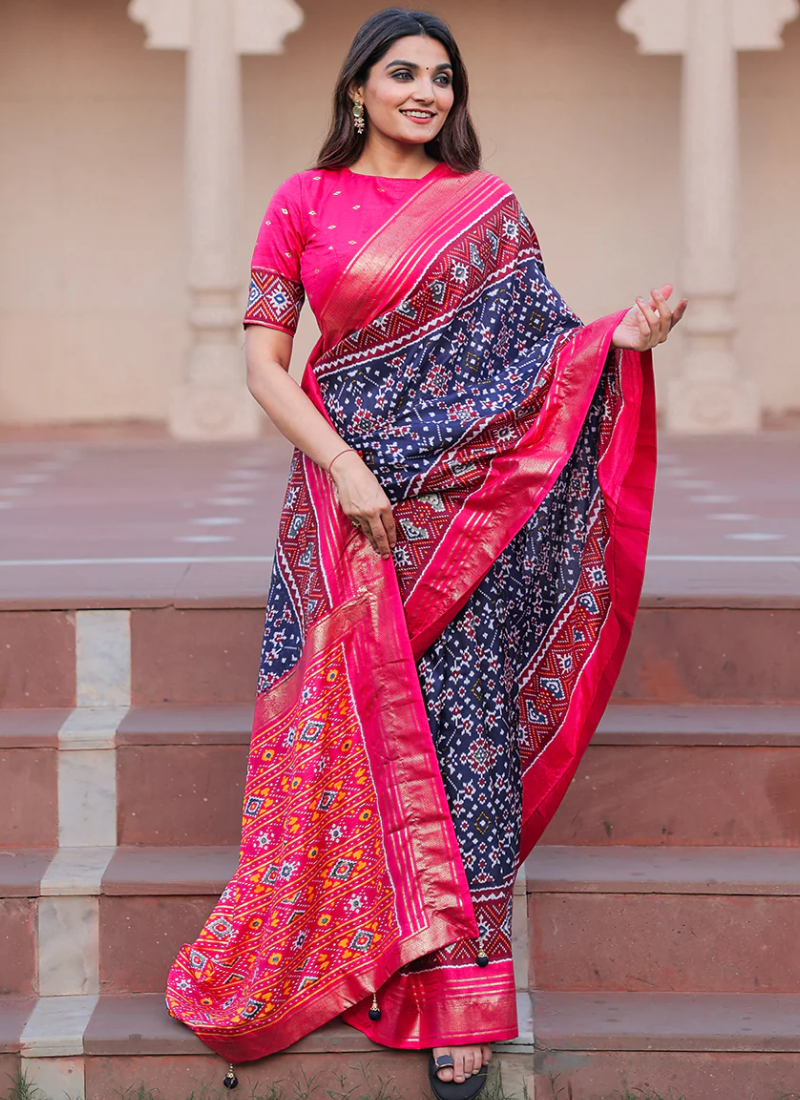 Sarees are without a doubt for each occasion, and are perfect for any place! This six-yard first has qualify to turn into a fashion rule for every Indian woman! Raksha Bandhan is to a choice extent a semi-formal event so a complimenting saree or chiffon can work admirably. Now if you're enthusiastic about a complicated look according to adornments, then a light silk saree with negligible subtleties or a grab of brocade will keep your dressy score perfect. You can also go for a lightweight printed Raksha Bandhan saree by draping it around the neck.
Conclusion
Flash Back, the key to choosing the right dress for Raksha Bandhan is to feel comfy and assured in what you wear. These ideas can give inspiration. Choosing a designer dress for raksha bandhan is crucial that reflects your style and boosts your confidence. Raksha Bandhan is more than a celebration of a brother-sister relationship; it's an occasion to embrace the happiness of dressing up and showing your personality.