Festival Saree Collection : Spruce Up Your Wardrobe
Designer Sarees For This Festive Season
What are you wearing for the coming festival??? Indian wears are on full flare during this beautiful time of the year and nothing can match their charm and glamour. There's no doubt in the fact that sarees are the most trendy and popular traditional women's wear in Indian culture. The long nine-yard drape is difficult to resist and is also one of the most charming women's wear of all time. It's very important to wear the right fabric according to the occasion and season to achieve the desired appeal and give your stylish shot in this traditional outfit. now are the best saree fabrics to wear during festivals and make the most of these bright occasions.
Saree love is unbeatable and forever enduring. Be it conventional draping styles or modern saree-wearing styles, the outfit always rocks and is the most favored choice of every fashion-loving princess. Especially when it comes to occasions like marriages, festivals, family functions, and other traditional celebrations, the saree love sparks to full bloom and takes the frontal spot. No matter what the occasion is, make sure that you wear the right saree print and fabric to ensure stylish results and outlook. Explore the most attractive and comfortable saree to wear during the time of the festivals. Hurry up!!!
Georgette Sarees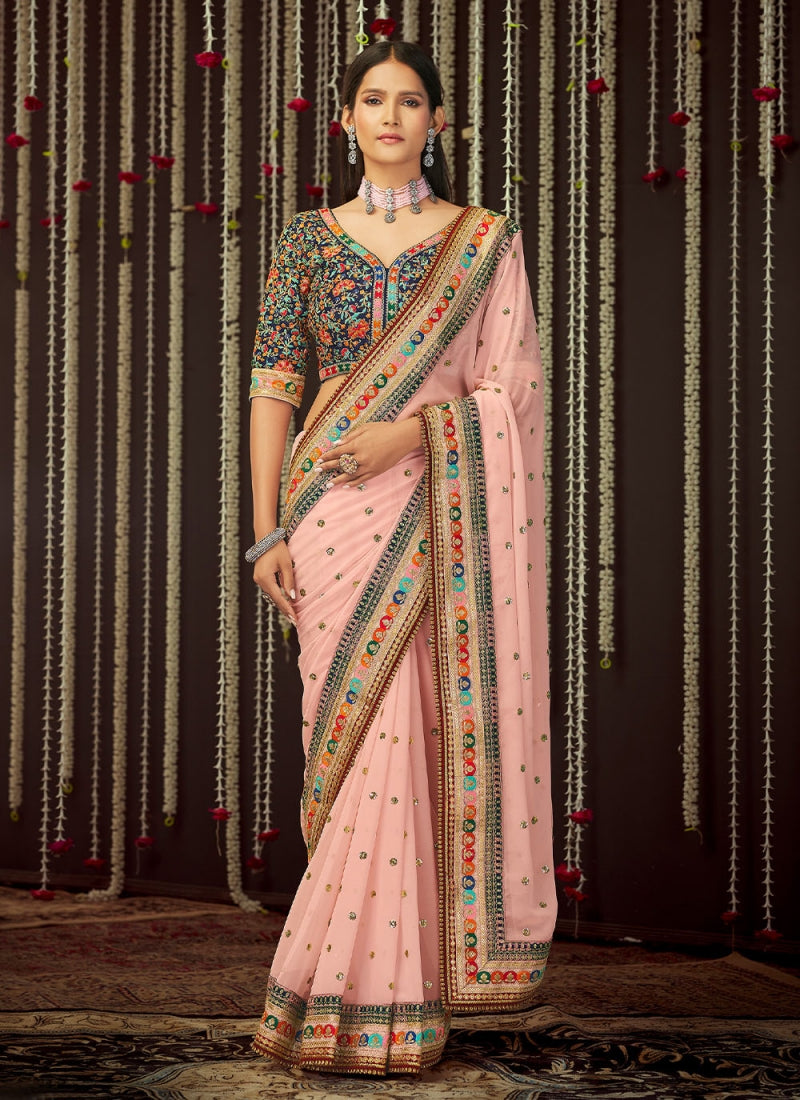 The silk sarees are generally very silky and smooth, now they can be heavy due to their look or as light as a feather. The only thing that matters is that it must be draped in the right manner, also all sarees can be well-suited for every woman. We all know that the georgette fabric is in demand for a long time now and is much required for anyone who's always on the run.
When this pure georgette fabric meets with the top-rated Banarasi fabric, it must be a masterpiece. Expect a lightweight georgette fabric when weaving together with the best quality Banarasi silk and completed with some beautiful-looking motifs, that ought to be the next biggest trend in the Diwali festival saree collection.
The zari work surely adds additional sweetness to the saree. A contrasting backless blouse that adds in the extra oomph required for the outfit and the accessories can be limited for the saree to attract the most attention on the occasion.
Banarasi Saree
Indian festival sarees tend to be shiny, beautiful, and graceful. They're meant to be worn for a bright celebration and as such tend to have a traditional, yet fancy look. In certain regions, the use of mythological symbols and religious motifs as decoration on a designer saree for festivals is also common, though this is by no means a required requirement.
The colors and designs used to embellish the saree frequently reflect the joy and cheer that accompanies the festive season. People like to be decked up in vibrant clothes as they share in colorful festive activities. In north India, the sarees for festivals depend on the occasion itself. For case, during Diwali, women like to be dressed up in fine Banarasi silk dresses lined with golden zari work, which fits in well with the custom of being attractive to the goddess of wealth and blessing a flourishing new year ahead.
Silk Saree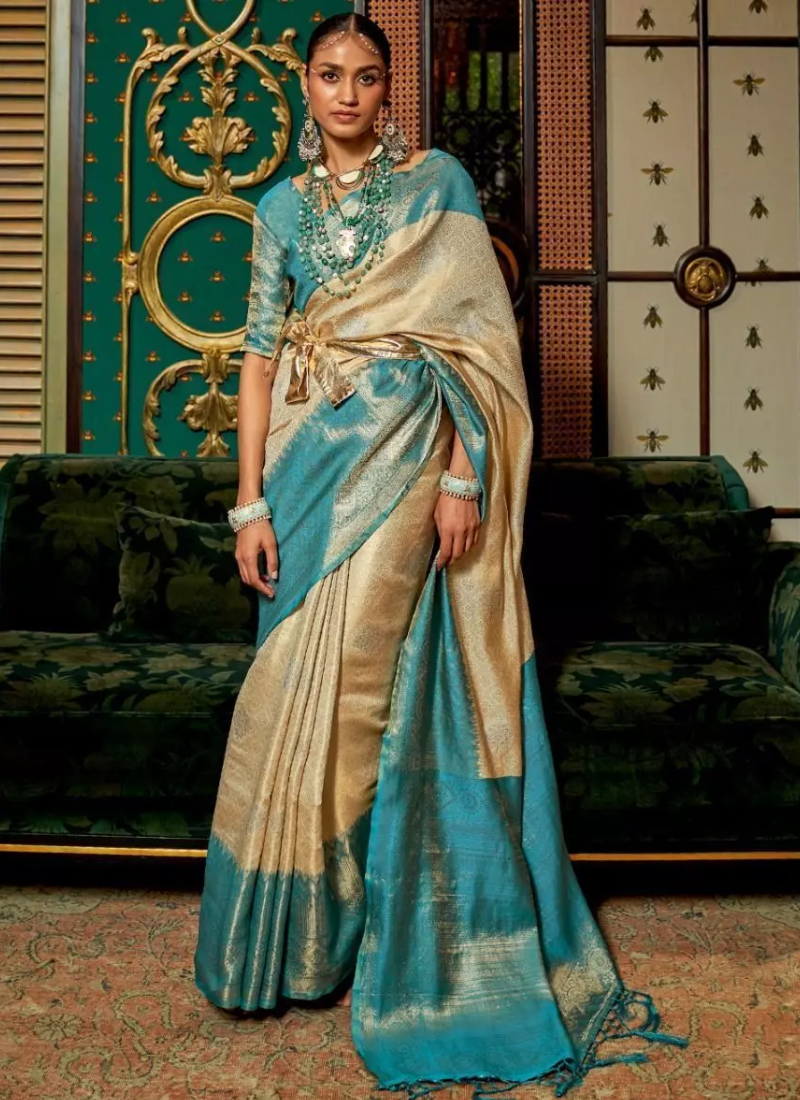 This amazing outfit is unlike any other. Silk sarees are a symbol of royal beauty. Sarees are loved by everyone. Silk sarees can be worn in a variety of colors to give you the look of youth. Indian silk sarees have the character of being beautiful and bursting with color. These sarees have been a staple of Indian women's wardrobes for centuries. The rich, expensive sarees of silk are a must-have for any festival or occasion.
Satin Saree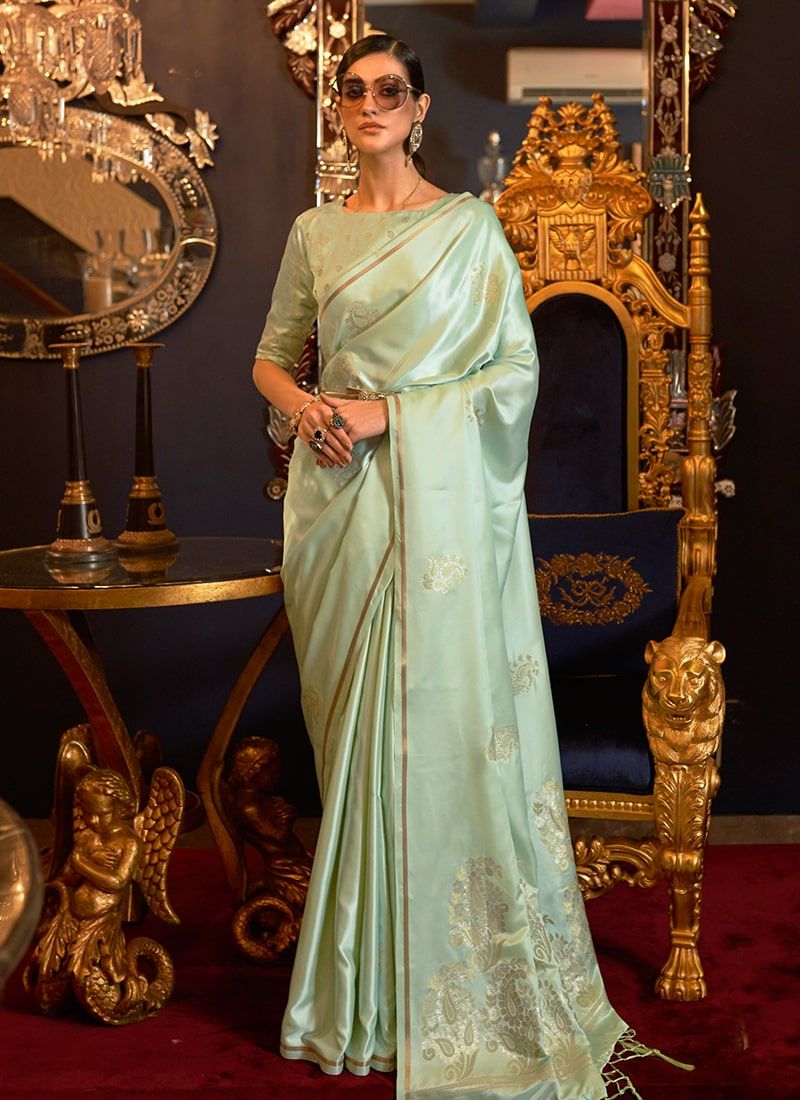 The combination of various other fabrics results in the formation of a flaming fabric called satin. The soft feel and smooth texture of the fabric make it popular among the millions and are also one of the ideal choices for the festival season. Satin sarees are light in weight, easy to carry, and greatly affordable. Choose bright, shining colors and quirky blouse designs to sport these sarees and add many charms to your forever ethnic icon. These lovely fabrics will surely make your day.
A Designer Saree for a Modern Touch
We've some stylish designer saree collections which are perfect for upcoming festivals. However, this is the right choice, If you're looking for a vibrant appeal. The saree lace border on the georgette fabric gives a fascinating look to you. Buy a fancy satin silk blouse and you're ready to rock.
This saree is too good for festivals, weddings, and other ceremonial occasions. To get a look like a diva, don't forget to wear go with heels and statement jewelry. We can customize the choli's back and neck if you need.
Patola Silk Saree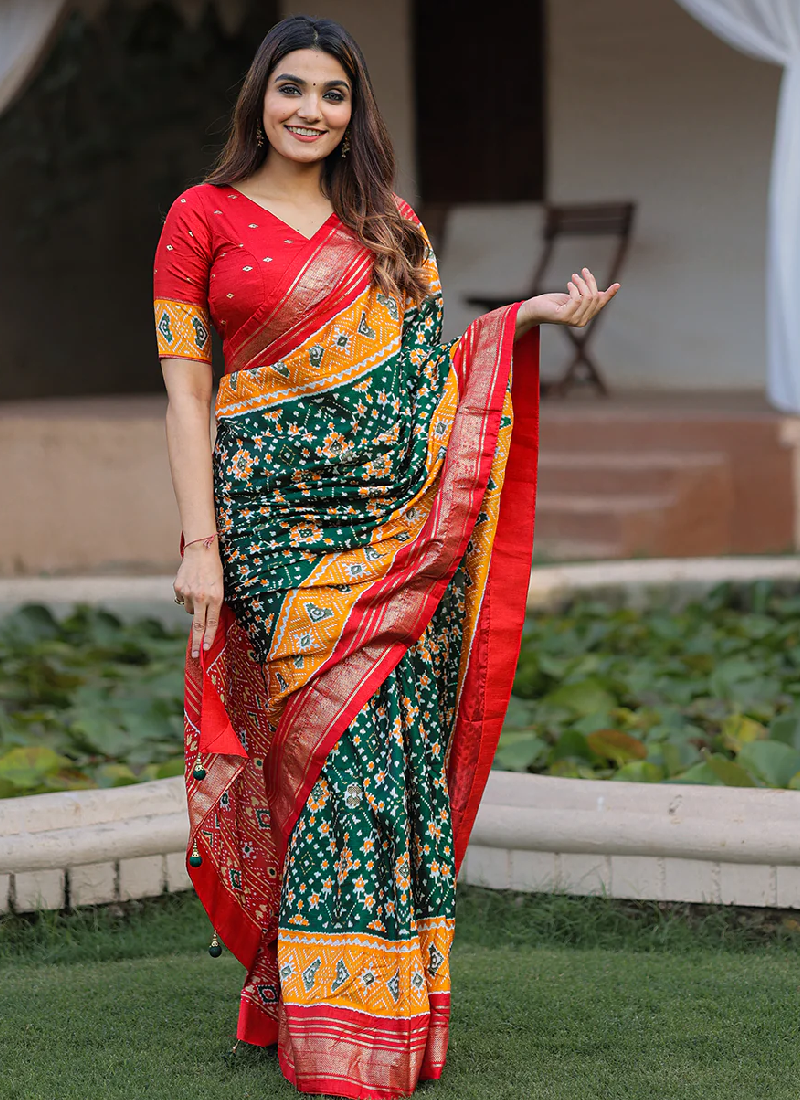 Still, also the Patola silk saree is a must-have- try the option If you need a traditional look in your Indian saree. The highlights of this dress include the crystal stonework embroidery motifs, resham thread, and zari. We have a huge collection of Patola silk sarees on our website. With the gleeful season just around the corner, we've added more new styles that you'll love.
Final Verdict
This is the list of the astounding and classy silk Diwali saree collection that has been simply selected by our team in Tapee. We hope that you buy that stylish saree that will help you to love for a lifetime and you would come back frequently to buy further lovely sarees from us. We wish you and your family members a veritably prosperous and safe Diwali and Happy Shopping!